October 22, 2004
Big Brother TV village
Next spring, Germany's version of the Big Brother reality TV show will be aired from a small town mimicking The Truman Show concept.
In the movie, a man called Truman is the subject of a 24-hour TV programme that monitors his every living moment for a worldwide audience.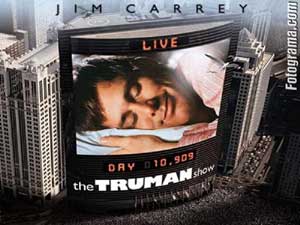 In the city currently being built outside Hamburg, there will be a forest, a church tower, shops, schools and businesses. Contestants will live there for years (well, as long as the show draws audience); falling in love, going to school, even getting married. The producers hope to lure in businesses to employ them, teachers to teach them and doctors to care for the sick.
Producer Rainert Laux said they would handpick the "very best group, all unemployed" and "hope couples will get pregnant and family groups will interact with all the usual family frictions."
The BB city will allow fans of the show visits to the community to see the residents just as if they were visiting a zoo.
As today is not April 1st and the news comes from The Guardian, it might not be a hoax. But still, I find it difficult to believe.